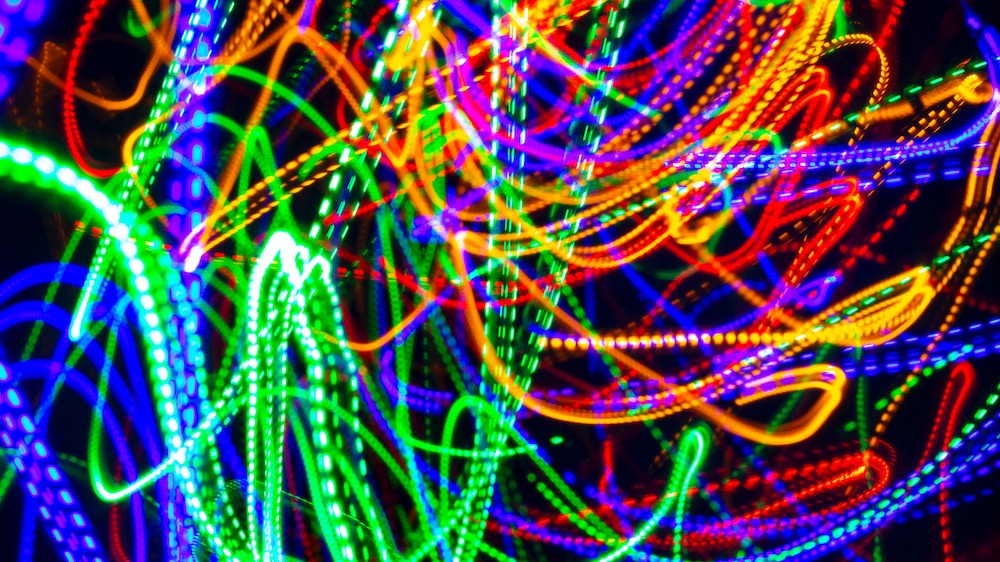 Photo by John Adams on Unsplash
The National Quantum Technologies Programme, which began in 2013, has now entered its second phase of funding, part of which will be a £94 million investment by the UK government, via
UKRI's Engineering and Physical Sciences Research Council (EPSRC)
, in four Quantum Technologies Research Hubs which are centred at Birmingham, Glasgow, Oxford, and York.
The investment announced today by Science Minister Chris Skidmore, during a visit to the University of Sussex, which partners with the Quantum Computing and Simulation Hub and the Quantum Technology Hub in Sensing and Timing, will build on the earlier investments that set up the Hubs in 2014.
Through these Hubs the UK's world-leading quantum technologies research base will continue to drive the development of new technologies through their networks of academic and business partnerships.
Science Minister, Chris Skidmore said: "Harnessing the full potential of emerging technologies is vital as we strive to meet our Industrial Strategy ambition to be the most innovative economy in the world.
"Our world-leading universities are pioneering ways to apply quantum technologies that could have serious commercial benefits for UK businesses. That's why I am delighted to be announcing further investment in Quantum Technology Hubs that will bring academics and innovators together and make this once futuristic technology applicable to our everyday lives."
UK Research and Innovation's Chief Executive, Professor Sir Mark Walport said: "The UK is leading the field in developing Quantum Technologies and this new investment will help us make the next leap forward in the drive to link discoveries to innovative applications. UKRI is committed to ensuring the best research and researchers are supported in this area."
Contact
For media enquires please contact the UKRI press office 01793 234136 or email: press@ukri.org
Summaries of the Hubs
UKRI EPSRC UK National Quantum Technology Hub in Sensing and Timing - Led by Birmingham EP/T001046/1
The Quantum Technology Hub in Sensors and Timing, is a collaboration between 7 universities, National Physical Laboratory (NPL), British Geological Survey (BGS) and industry. It brings disruptive new capability to real world applications with high economic and societal impact to the UK.
The unique properties of Quantum Technology sensors will enable radical innovations in Geophysics, Health Care, Timing Applications and Navigation. The Hub's established industry partnerships bring a focus to its research that will enable sensors to be customised to the needs of each application. The total long term economic impact could amount to ~10% of Gross Domestic Product (GDP).
To meet its goals it will combine the expertise of scientists and engineers across a broad spectrum of capabilities. To engineer devices that can be deployed in challenging environments requires contributions from physics electronic engineering and materials science. The design of systems that possess the characteristics needed for specific applications requires understanding from civil and electronic engineering, neuroscience and a wide range of stakeholders in the supply chain. The output from a sensor is of little value without the ability to translate raw data into actionable information: data analysis and Artificial Intelligence (AI) skills are needed here. The research activities of the hub are designed to connect and develop all these skills in a coordinated fashion so the impact on the UK economy can be accelerated.
Quantum Imaging Hub Led by Glasgow EP/T00097X/1
QuantIC will continue to develop revolutionary imaging systems that shift the way imaging occurs, such as the ability to see directly inside the human body, the ability to see through fog and smoke, to make microscopes with higher resolution and lower noise than classical physics allows, and quantum radars that cannot be jammed or confused by other radars around them. These developments will be enabled by new technologies, such as single-photon cameras, detectors based on new materials and single-photon sensitivity in the mid-infrared spectral regions. Combined with new computational methods, QuantIC will enable UK industry to lead the global imaging revolution.
UKRI EPSRC Hub in Quantum Computing and Simulation - Led by Oxford EP/T001062/1
The EPSRC Quantum Computing and Simulation Hub will enable the UK to be internationally leading in Quantum Computing and Simulation. It will drive progress toward practical quantum computers and usher in the era where they will have revolutionary impact on real-world challenges in a range of multidisciplinary themes including; discovery of novel drugs and new materials, through to quantum-enhanced machine learning, information security and even carbon reduction through optimised resource usage.
The Hub will bring together leading quantum research teams across 17 universities, into a collaboration with more than 25 national and international commercial, governmental and academic entities. It will address critical research challenges, and work with partners to accelerate the development of quantum computing in the UK.
Hub research will focus on the hardware and software that will be needed for future quantum computers and simulators. In hardware, the Hub will advance a range of different platforms, encompassing simulation, near term quantum computers, and longer term fully scalable machines.
In software the Hub will develop fundamental techniques, algorithms, new applications and means to verify the correct operation of any future machine.
Hardware and software research will be closely integrated in order to provide a full-stack capability for future machines, enabled by the broad expertise of its partners. They will also study the architecture of these machines, and develop emulation techniques to accelerate their development.
UKRI EPSRC Quantum Communications Hub - Led by York EP/T001011/1
The grand vision of the Quantum Communications Hub is to pursue quantum communications at all distance scales, to offer a range of applications and services and the potential for integration with existing infrastructure. Very short distance communications require free space connections for flexibility. Examples include; between a phone or other handheld device and a terminal, or between numerous devices and a fixed receiver in a room. The Hub will be engineering these "many-to-one" technologies to enhance practicality and real-world operation. Longer distance conventional communications - at city, metropolitan and inter-city scales - already use optical fibres, and quantum communications have to leverage and complement this. The Hub has already established the UK's first quantum network, the UKQN. They will be extending and enhancing the UKQN, adding function and capability, and introducing new Quantum Key Distribution (QKD) technologies - using quantum light analogous to that used in conventional communications, or using entanglement working towards even longer distance fibre communications. The very longest distance communications - intercontinental and across oceans - require satellites. The Hub will therefore work on a new programme developing ground to satellite QKD links.
Commercial QKD technologies for all distance scales will require miniaturisation, for size, weight and power savings, and to enable mass manufacture. The Hub will therefore address key engineering for on-chip operation and integration.
Although widely applicable, key-sharing does not provide a solution for all secure communication scenarios. The Hub will therefore research other new quantum protocols, and the incorporation of QKD into wider security solutions.
Given the changing landscape worldwide, it is becoming increasingly important for the UK to establish national capability, both in quantum communication technologies and their key components such as light sources and detectors. The Hub has assembled an excellent team to deliver this capability.