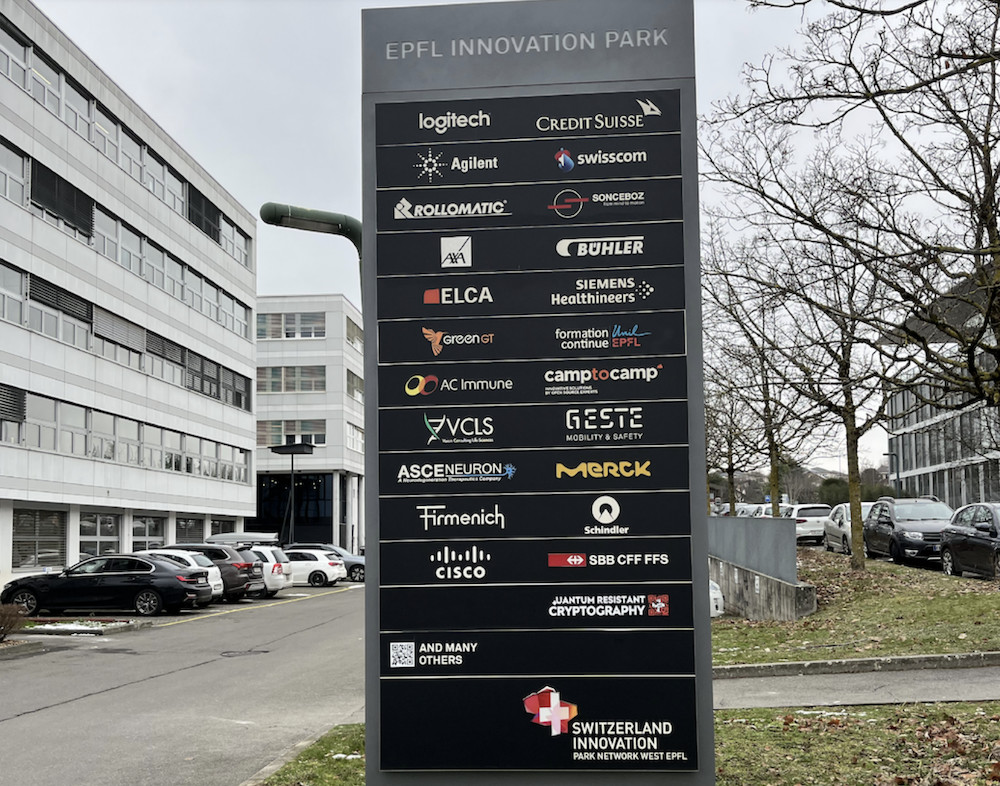 Entryway to the EPFL Innovation Park in Lausanne, Switzerland, that is part of the SIP West EPFL network, where Archer is based as part of the AIC Program.
Archer's establishmentin Switzerland is of strategic importance to the Company's international expansion. Archer's 12CQ chip technology development is currently underpinned by 10 patents in Europe, including in Switzerland, with the technology co-invented at EPFL. Archer has existing, long-term collaborations with EPFL.

The AIC Program will allow the establishment of a Company business unit on site or nearby, the opportunity to explore business development and partnerships with start-ups and multinational companies, the acquisition oftalent in the deep tech and semiconductor industry in Europe, and strengthening links with collaboration partners, including EPFL.

Archer has determined that Switzerland represents the first logical step for international expansion given the Company's existing relationship with EPFL and significant size of the European semiconductor, quantum computing and deep tech communities.