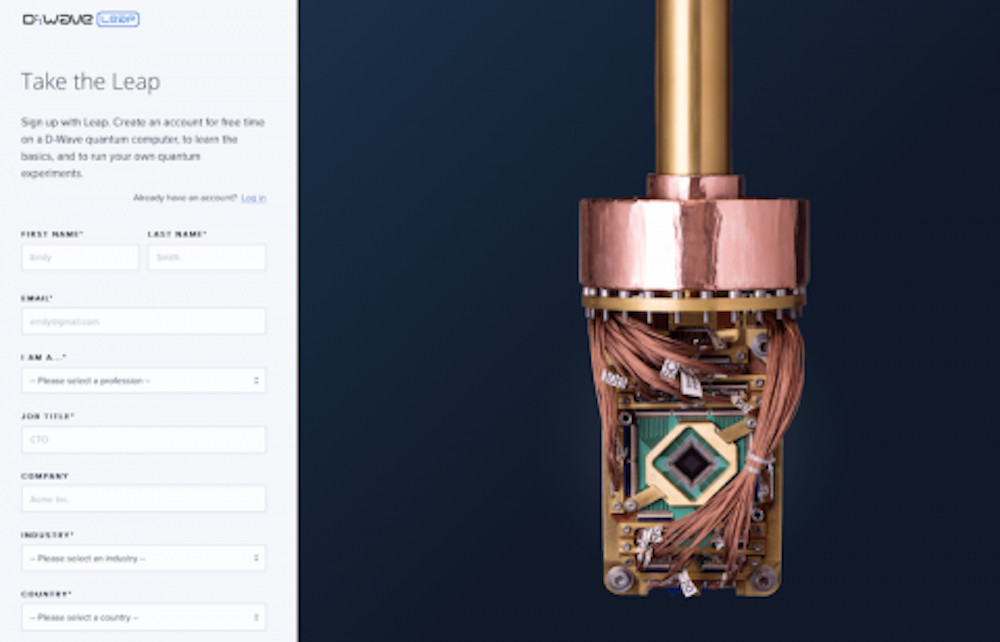 D-Wave Systems Inc., the leader in quantum computing systems, software, and services, today announced the immediate availability of a lower-noise D-Wave 2000Q™ processor in the Leap™ quantum cloud service. Reflecting years of customer feedback, the lower-noise processor demonstrates improved performance, precision, and impact on quantum effects by reducing environmental noise in quantum annealing systems.
The lower-noise 2000Q processor is available only to cloud customers and is an illustration of technologies that will be used in D-Wave's next-generation platform. This represents the first of many innovations that will be delivered via ongoing quantum processor and software updates through the cloud as the company moves towards its next-generation platform, previewed in February 2019. The new platform will encompass a new topology, lower noise (demonstrated today), increased qubit count, and expansion of hybrid software and tools that will come to market between now and mid-2020.
By putting the lower-noise 2000Q processor into Leap, users will now benefit from access to both processors, offering two versions of the same quantum computer architecture with different levels of noise within a common quantum cloud environment. For the first time, users can probe and quantify the impact of reduced noise on performance, expanding the early benefits of lower noise to thousands of developers, researchers, and forward-thinking businesses around the globe.
Users can access and use both versions of the 2000Q processor here:
https://cloud.dwavesys.com/leap/login/
.
The company also published new research
demonstrating a 25x speed-up over the D-Wave 2000Q system
with the spin glass application featured in Science in summer of 2018. Researchers were able to demonstrate the sensitivity of quantum processor performance to materials-related noise on a common set of identical spin glass problems, confirming that reduced noise leads to improved performance.
"Our approach is very practical: keep putting the latest innovations in the hands of our users so that they can learn and experiment as they work to build quantum applications," said Alan Baratz, executive vice-president and chief product officer, D-Wave. "The lower-noise technology demonstrates where we're headed and why our customers are excited—from new speed-up results on specific applications to the opportunity for users to try it out themselves, lower noise is an important ongoing area of focus for D-Wave as we build our next-generation platform."
To date, D-Wave customers have developed more than
150 early applications in areas as diverse as airline scheduling, election modeling, quantum chemistry simulation, automotive design, preventative healthcare, logistics
, and more. Many have also developed software tools that simplify application development. These existing applications, tools, and community give developers a wealth of examples to learn from and build upon. The release of the lower-noise 2000Q processor and the next-generation platform promises to continue expanding the variety, performance, precision, and breadth of quantum applications.
D-Wave Next-Generation Quantum Platform Information Links
The Pegasus topology can be
accessed via Ocean here
.
D-Wave Hybrid developer preview can be accessed via GitHub at
https://github.com/dwavesystems/dwave-hybrid