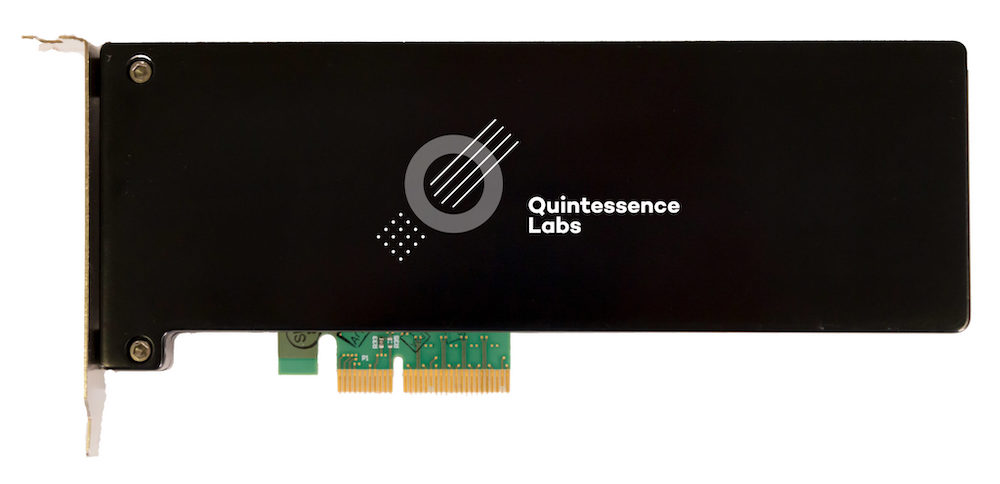 The Minister for Industry, Science and Technology, the Hon Karen Andrews MP, announced last week that an industry consortium, including quantum cyber-security firm QuintessenceLabs, has been awarded $3M to support the development of micro quantum random number generators. The consortium also includes the University of New South Wales, the Australian Semiconductor Technology Company, Cisco Systems Australia, the Westpac Banking Corporation, and Cadence Design Systems.
The project will integrate fast
Quantum Random Number Generation (QRNG) technology
into small Internet-of-Things (IoT) electronic devices and digital access points on a low cost and ubiquitous basis. To this end QuintessenceLabs and its partners will design and manufacture a micro-chip scale QRNG device suitable for integration into commercial devices. This will create superior high-speed encryption technology, resilient to cyber-attack by quantum computers.
Australian-based QuintessenceLabs is a global leader in quantum cybersecurity known for its quantum safe data protection capabilities, including the world's fastest quantum random number generators, crypto-agile key management and second generation quantum key generation. The company has been widely recognised for its cybersecurity innovation, most recently through its selection as a World Economic Forum Technology Pioneer and a Westpac top 20 "Business of Tomorrow". The investment awarded is part of the Morrison Government's support of Australian industry to create the jobs of the future by providing over $30 million for the development of native technologies.
"QuintessenceLabs is very grateful for this support from the government to miniaturise our quantum random number generator to an integrated chip form-factor," said Dr Vikram Sharma, QuintessenceLabs Founder and CEO. "This development will support the widespread adoption of high-performance quantum safe approaches and strengthen cybersecurity as the IoT leads to a proliferation of sensorised devices."