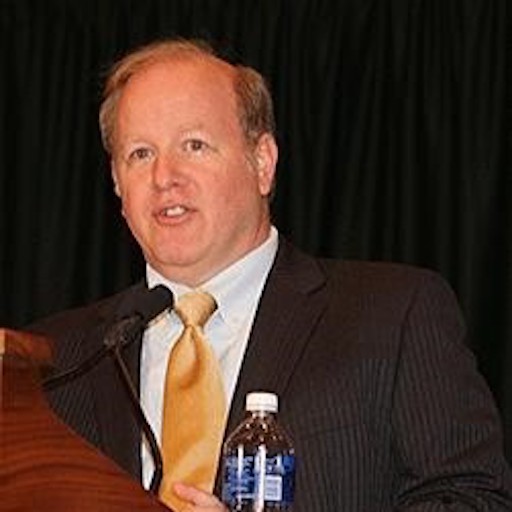 Peter Chapman
IonQ
, the leader in universal quantum computing, announced a change in leadership to accommodate its aggressive growth objectives for 2019 and beyond. Effective today, IonQ's current CEO and co-founder, Christopher Monroe, will be appointed Chief Scientist, and Peter Chapman will join the company as the President and Chief Executive Officer.
Mr. Monroe said, "As IonQ accomplishes new technological breakthroughs in the race for quantum computing, Peter's role as CEO is imperative to bringing those advancements to life for markets such as chemistry, medicine, finance, logistics and others that we have yet to identify."
Peter Chapman, who was recently Director of Engineering for Amazon Prime, is also a former close colleague of Ray Kurzweil, prestigious innovator, inventor and futurist. Peter brings more than 40 years of leadership in software engineering and will be responsible for helping IonQ launch the next phase of its business plan. With a long-standing reputation for being an expert in his field and having business know-how, Peter will be focused on driving forward IonQ's business goals through the utilization of strategic partnerships. By joining forces with IonQ's world-renowned experts in quantum computing, Peter's background in engineering and Artificial General Intelligence will lend a hand to the growth of IonQ's capabilities, and the continuation of advancements in the field of quantum computing.
IonQ CEO Mr. Chapman said, "IonQ has transformed from a theoretical concept into a tangible computing option for innovative enterprises. This year, IonQ's universal quantum computers will provide a path to deliver business value by solving difficult subsets of problems in entirely new ways. IonQ's trapped-ion technology will drive innovation in material science, drug discovery, advancements in artificial intelligence and much more. I am delighted to pursue my new role at IonQ, as they lead the charge during this critical turning point for the field of quantum computing."
Since announcing the unveiling of its first programmable quantum computer in 2016, IonQ has gone on to build systems that are capable of running rigorous real-world tests with greater accuracy than results published for any other quantum computer. This year, IonQ computers and software development tools will be made available to individuals, leading researchers, universities, corporations and governments.
To date, IonQ has raised approximately $22 million. In July 2017, the startup company announced the completion of a $20 million Series B funding round led by New Enterprise Associates (NEA) and GV (formerly Google Ventures), with participation from strategic investors.
"With Peter in the role as CEO, we are confident IonQ is well-equipped to seize the significant opportunity ahead and capitalize on the dynamic and enthusiastic commercial market for quantum, all while maintaining a strong technological lead," says Andrew Schoen, Principal at NEA and IonQ board member. "Peter's experience is a superposition of frontier technologies, highly complex math and logistics, and demonstrated business leadership, hitting a triple bulls-eye for IonQ."